CHINGGIS KHAN STATUE & TERELJ NATIONAL PARK DAY TOUR
Tour code: MN-26
Seasons to be arranged: Year around
Number of travelers: Available for solo traveler, 2-4 people, group max of 20 people
Activity: trekking 1 hour, visiting to nomad family house, horseback riding - 1 hour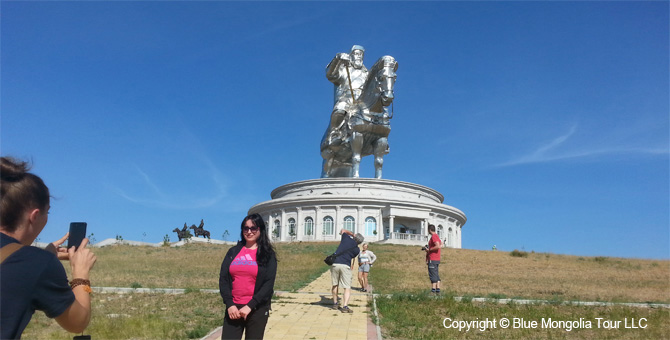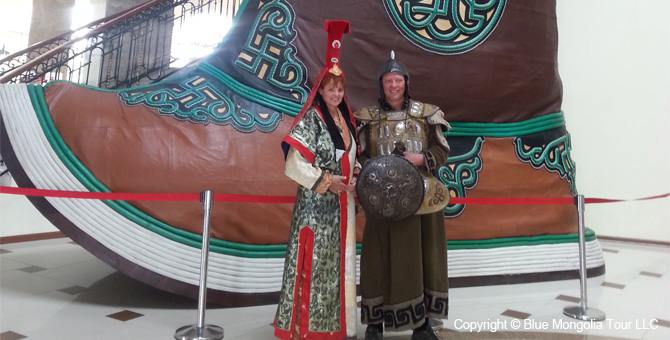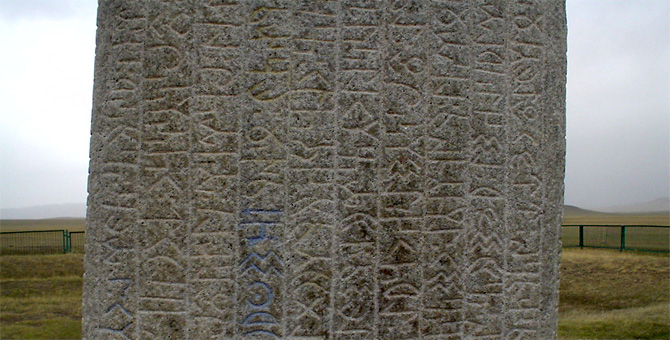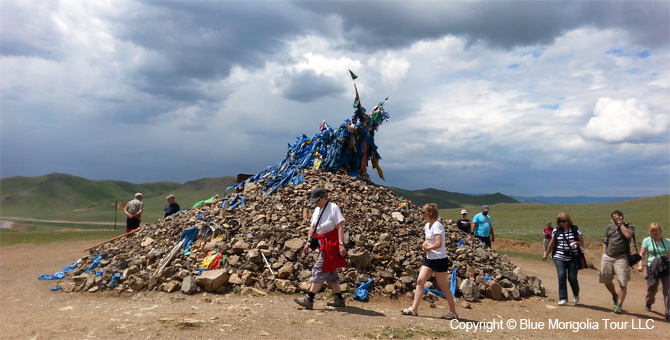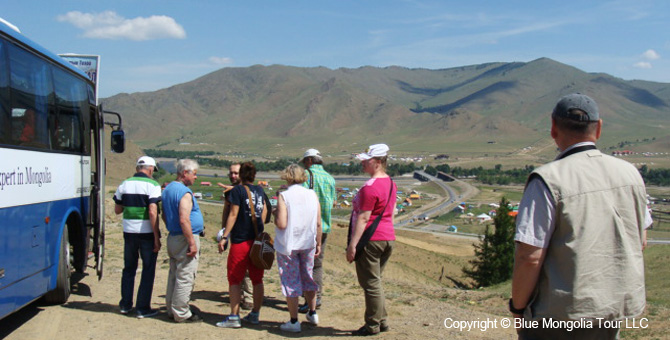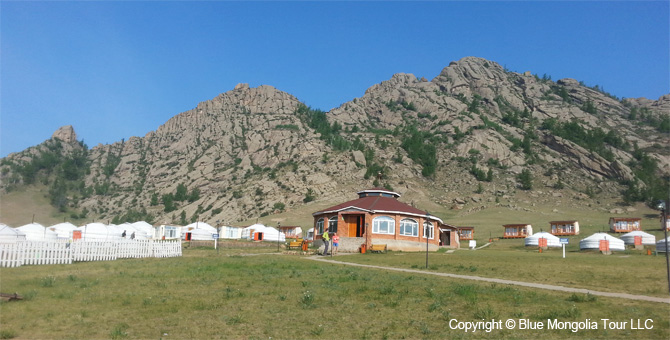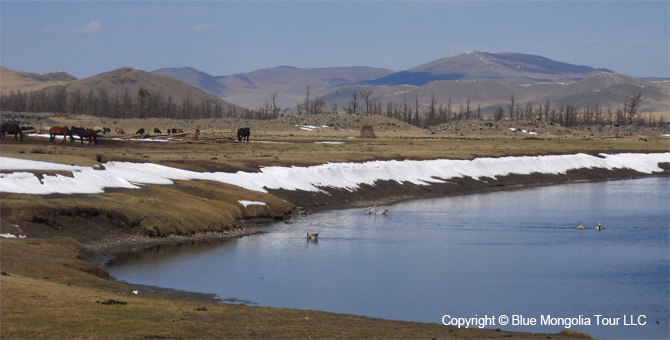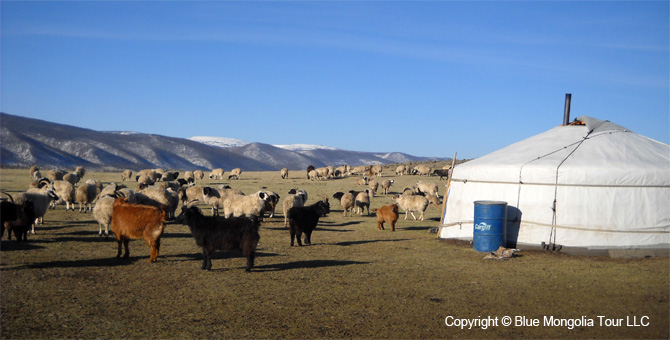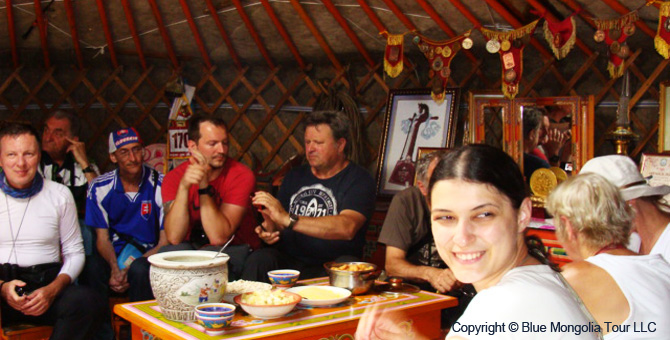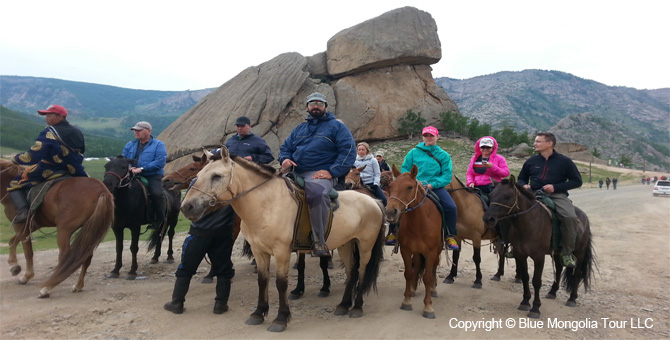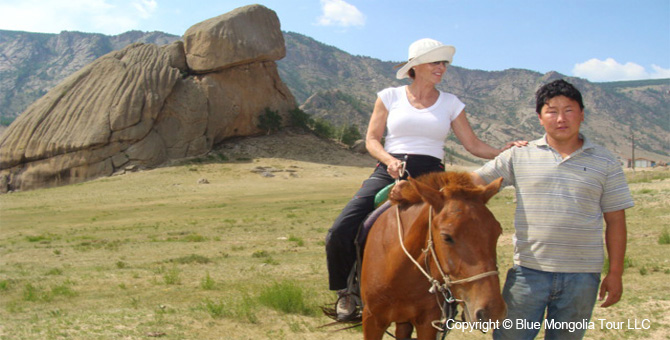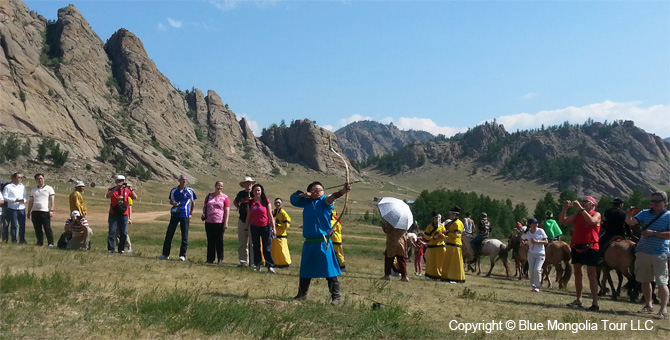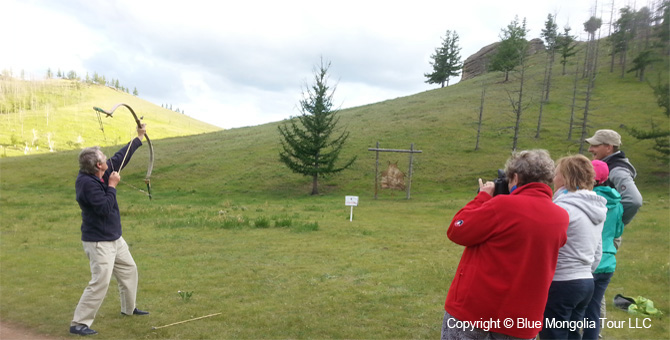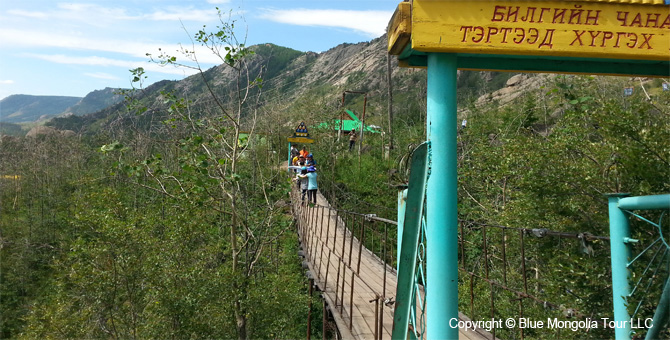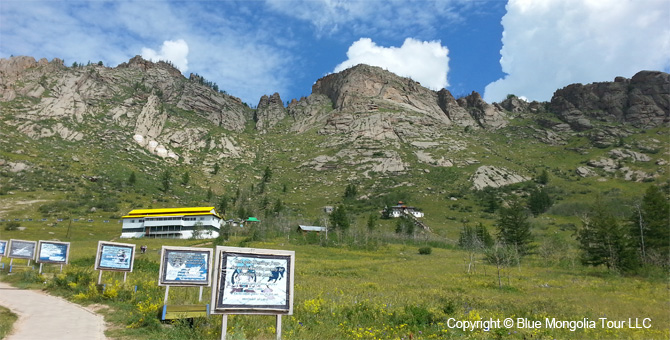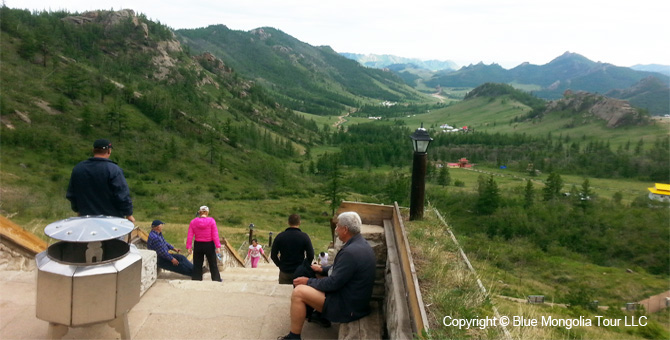 8:00 a.m
Meet the guide at the travel desk
8:10 a.m
Drive to Chinggis Khan Statue on Tsonjin Boldog hill. around 80 km & app.1-2 hours drive on paved road. Tsonjin Boldog hill is the historical place, where Chinggis Khan had predicted himself as being the King of Mongolia.
9:40 a.m
The statue is one part of Golden whip complex. Take the elevator or walk on stairs to reach the top of the statue - deck on the horse mane of the statue, This 40 meter high statue was designed by Mongolian architector Mr.Erdenebileg. Explore the surrounding area including Tuul river, Khentii High Rocky peaks, low rallong hills and green valley. After that you will visit to history information rooms: some items, which were used in Chinggis Khan period -13 century. Also here you will have a chance to put on ancient mongolian costumes, soldiers helmets and to be photographed.
11:30 a.m
Drive to Tonikuk Turkish Inscription dated to 6-8 centuries. Present Turkey people were living in present Mongolian territory for 200 years between 640-820A.D and they created the monument for their king. The monument was carved with ancient runic-turkish scripts.
12:00 a.m
Drive to Terelj National Park, one way is 55 km, On the way explore Ovoo-the pile of stones, which was set for the god of nature and blue sky according to the mongolian shamanism phylosophy. Exploring the beautiful granite rocky hills, nomads home-Ger and their livestock in the pasture
1:00 p.m
Drive to Terelj Lodge tourist camp, European Styled lunch in the camp restaurant, 30 minutes rest and easy trekking around the camp
2:30 a.m
Visit to Protected area, Explore the Turtle Rock, Soft trekking on the green meadow, Hiking to hills, Explore the green valleys, Trekking in the surrounding area
3:00 a.m
Now you will have chance to try archery shooting with mongolian bows. Mongolian bows are made of wild sheep horns, blue skin of cow and so on...
3:30 p.m
Visit to nomads family home-Ger, Explore the nomadic lifestyle, try traditional milk products such as tea with milk, dried curds, mare's fermented milk, yogurt, milk cream butter and so on.., Talking to nomads about what you want to know about the nomadic lifestyle
4:00p.m
One hour horseback riding and free time for rest of 30 min
5:30 p.m
Drive to Ulaanbaatar back, Transfer to a hotel, where you are staying now

DAY TOUR PRICE
One person: 160USD
Per person for group of 2-3 people: 150USD
Per person for group of 4-5 people: 140USD
Per person for group of 6-10 people: 120USD
For group (more than 10 people): Contact us for details.
This price INCLUDES:
Private transport with driver during the trip including petrol cost, Lunch, Hot drinks: tea or coffee, Tour guide (English or russian, or french, or german or chinese), Lunch charge for driver and guide, Entrance fees to sightseeing and museums, road toll fee, Horse/ camel riding fee for 1 hour, nomad family visit, Archery shooting experience, 0.5L=1 bottle of mineral water per person, travel agency's service fee and government tax.
This price DOESN'T INCLUDE:
Hotel stay, alcoholic beverages, fee for taking pictures with animals and in national costumes, driver and english speaking guide, local horse/camel guide tips, any charge for additional activities, which is not mentioned in above mentioned program.
Above mentioned price is average amount to give you an idea. The exact amount is varied for everyone depending on number of travelers and service type including what kind of additional service /such as visa support/ is required and so on...
Discount conditions:
• If group is bigger than 16 people: 16 +1pax free of charge
• For Family trip, children 0-9 years old are free of charge
!!! Tour itinerary and price may be subject to change. The duration of the above trip can be prolonged or changed to suit your needs. Please, make your reservations at your earliest convenience.