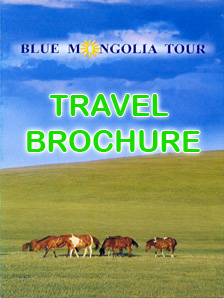 Travel Videos
Testimonials
Our trip was very nice. We didn't expect so much fun, peace and lots of information. Our guide Bolroo was much knowledgeable and very kind. Driver ... was like professional, always carefelly driving out holes on the road.
~ Claudio, Italy
Subscribe
Register and receive interesting information and travel news
Submit Now
Travel Tips
Every traveler needs to bring a basic medical kit & first aid kit, effective insect repellent, specially, travelers from countries with low altitude, advised to bring vitamins for crisis because of altitude changes. The average altitude in Mongolia is 1700 m above sea level. Moreover, everyone must be supplied by health insurance service in their homeland before arrival...
View More »