Travel Tips
Your appropriate packing will provide you with more comfort in Mongolian wild nature. When you are traveling, you should pack as lightly as possible. Most travelers carry their luggage in a backpack and bags/suitcases with wheels. Try to use something that is both lockable and water proof and also with high quality. You will need a day pack/bag to carry water and a camera etc for day walks. Maybe, it can be a bag with packs of all your essential items in carry-on luggage for using any time: in airplane, jeeps, nomad ger, museums and even in open air...
View More »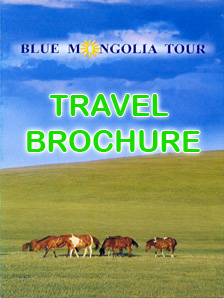 Subscribe
Register and receive interesting information and travel news
Travel Videos
Testimonials
Our trip was very nice. We didn't expect so much fun, peace and lots of information. Our guide Bolroo was much knowledgeable and very kind. Driver ... was like professional, always carefelly driving out holes on the road.
~ Claudio, Italy
Submit Now