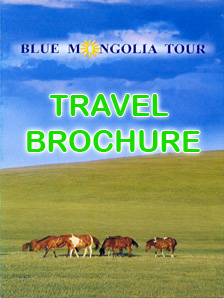 Travel Videos
Testimonials
No complaints, two couples enjoyed the trip. Horseback riding was wonderfull. Very cool service! We will recommend Blue Mongolia to our friends.
~ Catherine and Susan, UK
Subscribe
Register and receive interesting information and travel news
Submit Now
Travel Tips
Every traveler needs to bring a basic medical kit & first aid kit, effective insect repellent, specially, travelers from countries with low altitude, advised to bring vitamins for crisis because of altitude changes. The average altitude in Mongolia is 1700 m above sea level. Moreover, everyone must be supplied by health insurance service in their homeland before arrival...
View More »