BIRDWATCHING TOUR
Tour code: MN-48
Seasons to be arranged: June-September
Duration: 12 nights & 13 days
Number of travelers: Available for solo traveler, 2-4 people, group max of 20 people
Tour grade: Easy
Total distance: 1900 km by plane, 500 km by jeep, 5 km by horse,
Activity: 1 hour horse riding, 1 hour camel riding, hiking 2 hours, meeting with nomads
Specially advised to pack: Hiking good shoes, sun glasses and sun hat, binocular, mosquito repellent creme, your favorite delicacie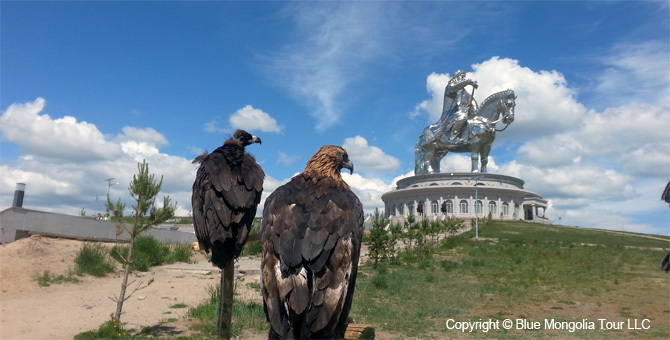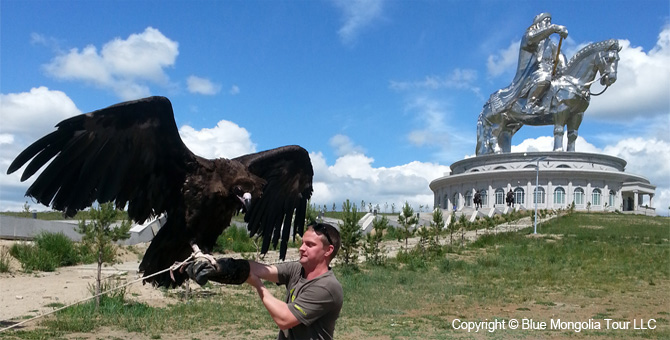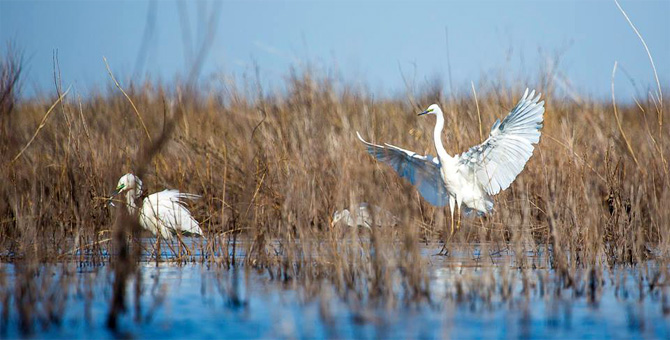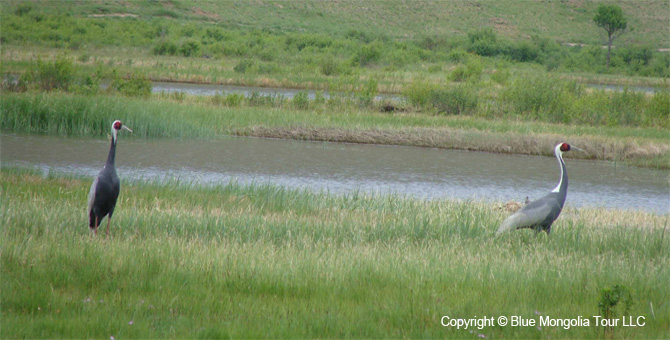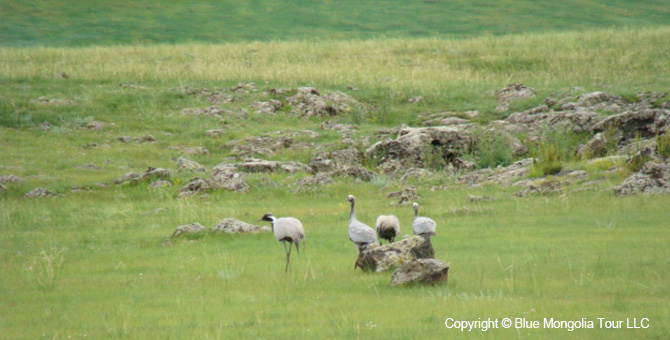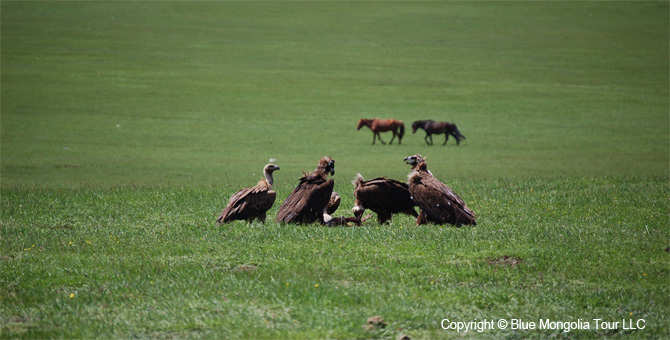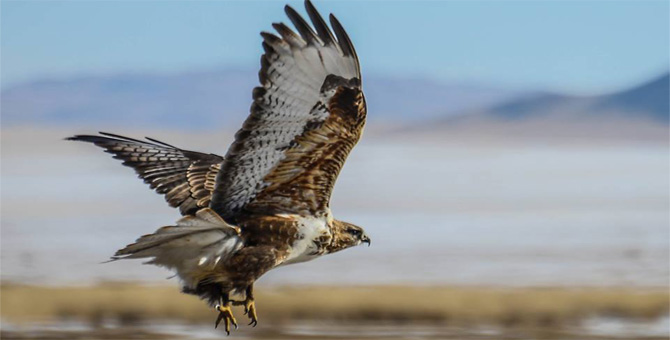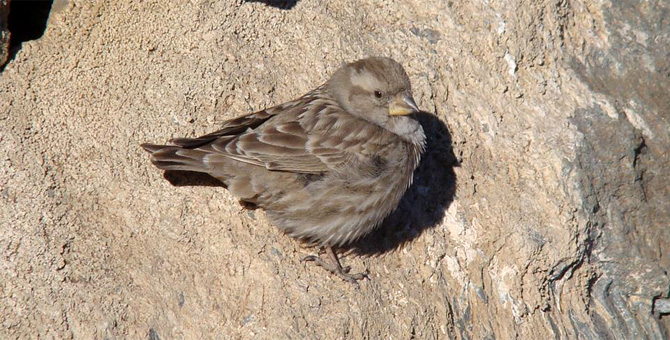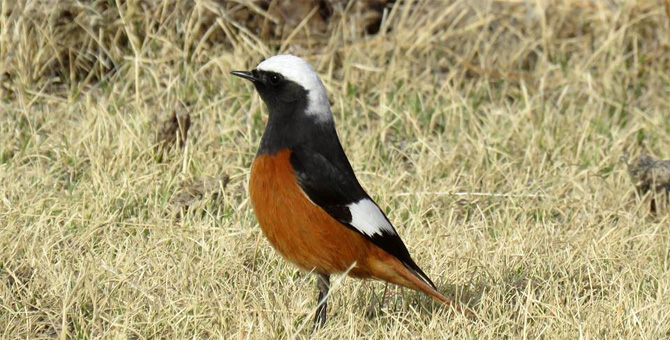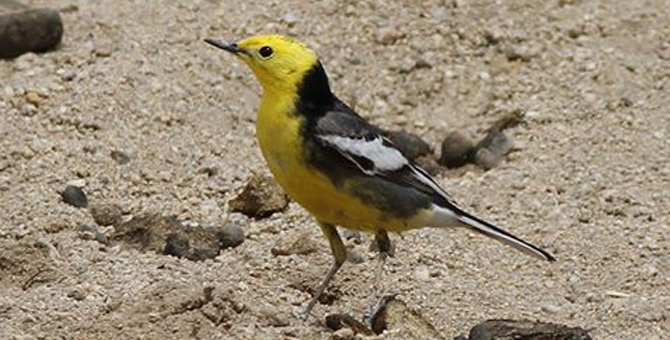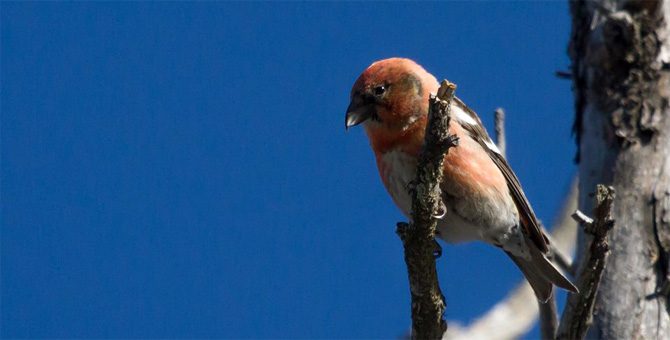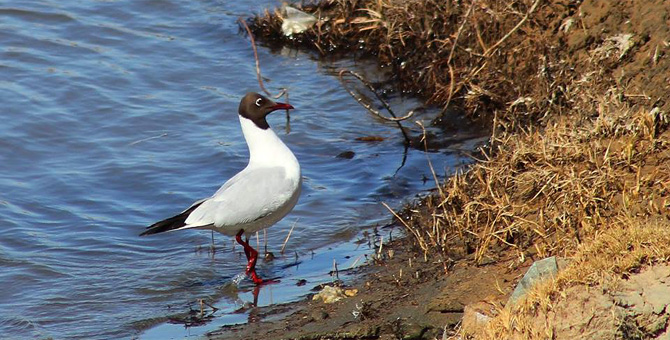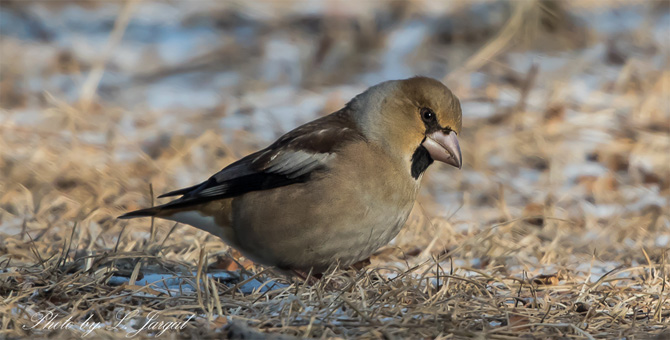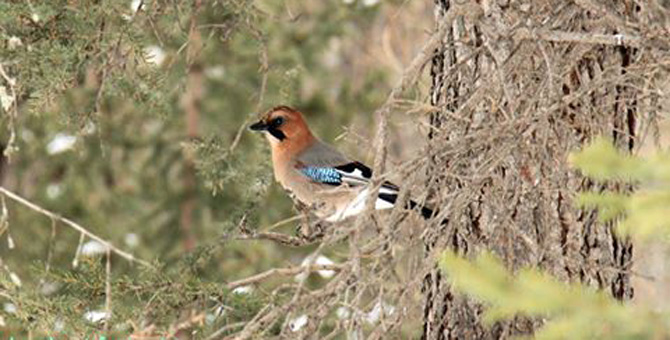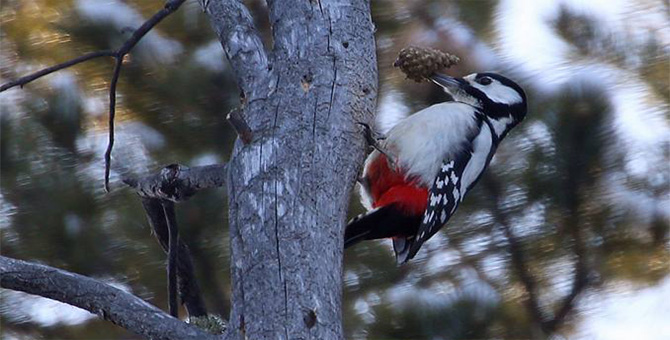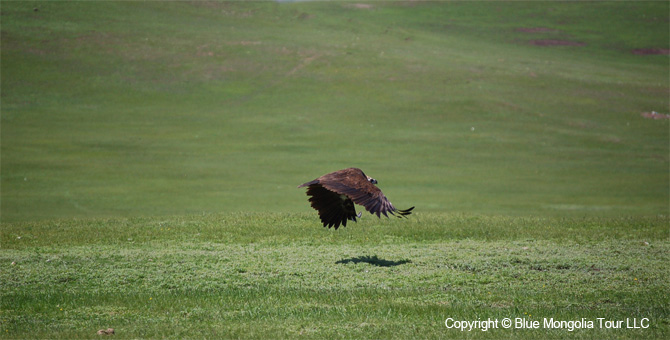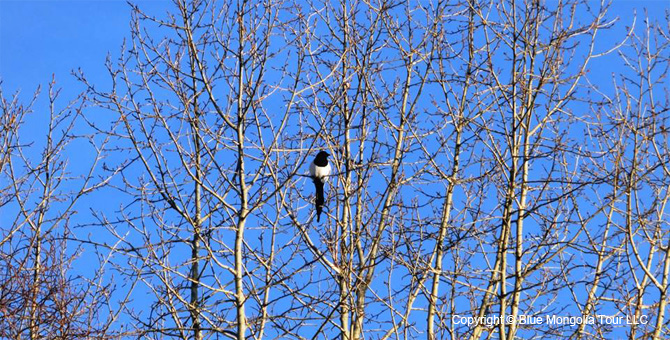 Day 1: Arrival in Ulaanbaatar city
Arrival in Ulaanbaatar city, Meeting assistance upon arrival by Blue Mongolia Tour agency representative and transfer to Hotel with 3 stars. Free time to adjust for time difference, Stay in hotel with 3 stars
Day 2: Choibalsan Town – Yakhi lake national park
After breakfast transfer to the airport to take flight to eastern part of Mongolia- Dornod province. Soar over the vast steppe on a flight to eastern vast steppe, Arrival inThe area is dense habitated by people and rich with national parks and nature reserve areas. Continue the travel to Yakhi lake National Park, (110 km), This area was taken into preotected area in 1998 with purposes of protecting white antelopes and aquatic birds pass, which is habiting for 251000 hectares of land in Mongolian lowest altitude area. The national park is a paradise for the birdwatchers and wildlife watchers and nature lovers. There is a chance to see animals such as white antelopes, wolves, marmots and steppe fox, migratory and sedentary birds like bird of prey and vultures, rocky hills, valleys and mountains. Stay outdoor tent camping
Day 3: Yakhi lake - Chukh Lake
Breakfast, Half day bbird watching around Yakhi lake and Delger Munkh Mt. After picnic lunch heading to Chukh lake (80 km), Arrival at the lake and Birdwatching and acclimatization day, Dinner, Stay in tent camping
Day 4-5: Chukh lake
Breakfast, Birdwatching and acclimatization days, This lake has following birds: northeren shoveler, eurasian teal, eurasian wigeon, mallards, vommon redshank, swan goose, red-crested pochard, tufted duck, greater scaup, green sandpiper, common goldeneye, whooper swan, white winged scoter, ruddy shelduck, northern lapwing, common vrane, white-naped crane, grey heron, far eastern curlew, common snipe, garganey teal, common shelduck, great crested grebe, red crested pochard, black winged stilt, little ringed plover, mongoliam gull and so on... Lunch and dinner, Stay in tent camping or ger tent camp
Day 5-7: Mongol Daguur National Park
Breakfast, Today we will drive to Mongol Daguur national park (50 km), Birdwatching in the national park area, This national park includes Ulz river basin area, low rolling hills, some steppe and greend medowed valleys, In this national park you can watch floowing birds: perdix dauurica, anser anser, anser cognoides, whooper swan, ruddy shellduck, common shedllduck, mallard, anas strepera, anas poecilorhyncha, northern shoveler, tufted duck, mergus merganser, aix galericulata, podiceps nigricollis, ciconia nigra, botarurus stellaris, ardea cinerea, ardeola bacchus, egretta alba, phalacrocorax carbo, falco naumanni, falco subbuteo, falco cherrug, accipiter nisus, buteo hemilasius, aquila nipalensis, otis tarda, rallus aquativus, anthropoides virgo, grus monacha, grus leucogeranus, white naped crane (grus vipio), himantopis himantopis, recurvirostra avosetta, vanellus vanellus, little ringed plower (charadrius dubius), charadrius veredus, gallinago gallinago, limosa limosa, philomachus pugnax, tringa erythropus, calidris acuminata, tringa g;areola, actitis hypoleucos, calidris temminski, calidris ferruginea, tringa totanus, larus ridibundus, larus mongolicus, sterna caspia, chilidonias leucopterus, asio flammeus, asio otus, athene noctua, upupa epops, corvus corax, parus cyanus, hirundo rustica, melanocorypha mongolica, phylloscopus inornatus, panurus biarmicus, turdus ruficollis, luscinia svecica, phoenucurus auroreus, oenanthe isabellina, oenanthe oenanthe, euroasian- tree sparrow - passer montanus, motacilla citreola, motacilla cinerea, uragus sibiricus, emberiza cioides, emberiza aureola, emberiza schoeniclus, daurian redstart, and so on.. Lunch and Dinner, Stay in tent camping
Day 8: Khurkh River basin area
Breakfast, Today you will stay inside vehicle and drive to Khurkh river basin area, On the way you will cross Ulz river and Onon river, Box lunch and Continue driving to the Khurkh river basin valley. Dinner. Stay in Tent camping
Day 9-11: Khurkh River basin area
Breakfast, Birdwatching days in Khurkh valley, This valley offers an ecosystem diversity in harmonized complex of high mountains, steppes, rivers, lakes and wetlands are well-kept in its original condition. The fauna and flora of this valley haven't been researched properly, but very rich endangered species of birds and mammals: grey wolf, marmot, souslik, pika, vole, fox, corsac, jerboa, argali wild mountain sheep, siberian white crane, white-naped crane, hooded crane, red falcon, black vulture, black stork, great white egret, bearded vulture, eastern marsh harrier, eurasian hoopoe, hill pigeon, palla's sandgrouse, white cheeked straling, barn swallow, western yellow wagtail, citrine wagtail, white wagtail, northern wheather, red falnked bluetail, grey necked bunting, tree sparrow, eurasian skylark, siberian stonechat and so on..
Day 12: Chinggis Khan Statue
Breakfast, Drive to Chinggis Khan Massive Statue on Tsonjin Boldog hill, where Chinggis Khan found golden whip one the way traveling to Khereid tribe, who were living in present location of Ulaanbaatar, Then head to Terelj National park, Watch birds in the trees: coocoos, woodpeckers and so on.., Dinner and stay in ger tourist camp
Day 13: Ulaanbaatar city - Departure
Breakfast, Drive to Ulaanbaatar city, Transfer to the airport, Departure

The tour itinerary is subject to be changed at the traveler's request and requirements.
Tour Price
For individual travelers (1-2 people): 2500-2900USD
For group (more than 3 people): 2400-1900USD
Above mentioned price is average amount to give you an idea. The exact amount is varied for everyone depending on number of travelers and service type including how many stars hotels you want to stay in, double or single occupancy you would prefer, what kind of additional service /such as visa support/ is required and so on...
Discount conditions:
• If group is bigger than 16 people: 16 +1pax free of charge
• For Family trip, children 0-9 years old are free of charge
This price INCLUDES:
Transfer to/from airport/hotel, Private transport with driver during the trip including petrol cost, Accommodation at hotels in Ulaanbaatar, Accommodations in Ger tourist camps in countryside, Everyday 3 times meals, English speaking tour guide, Entrance fees to protected areas, Entrance fees to sightseeing and museums and cultural shows, Horse rental and camel rental fees, Rental of tent camp and outdoor equipments, Domestic return flights, flight insurance, Daily supply of mineral water - 0.5L bottle of water per day, invitation letter arrangements for Mongolian tourist visa issue, service fees and government tax.
This price DOES NOT INCLUDE:
International air flight round trip, Travel insurance, medical insurance, Fee for Visa obtaining, Alcoholic beverages, Additional services, Fee for extra luggage, Personal expenses such as IDD call, internet using, laundry, any charge for major force beyond of our control such as the imposition of quarantine restrictions, weather bad conditions, changes of arrival/departure flights, poor roads conditions, etc.
Please, Note:
1. The maximum weight of loaded luggage for domestic flight and vehicle is 10 kg, hand luggage 5 kg. For overweight, each kg will be charged in 1.5USD. Extra luggage can be stored free at hotels in Ulaanbaatar.
2. Hotels in Ulaanbaatar city reserved on double occupancy, and in countryside all Ger styled tourist camps are based on triple or 4 occupancy.
3. Check-in at hotels is at 12:00m/Check-out at hotels is at 12:00m.
!!! Tour itinerary and price may be subject to change.
The duration of the above trip can be prolonged or changed to suit your needs.
Please, make your reservations at your earliest convenience.